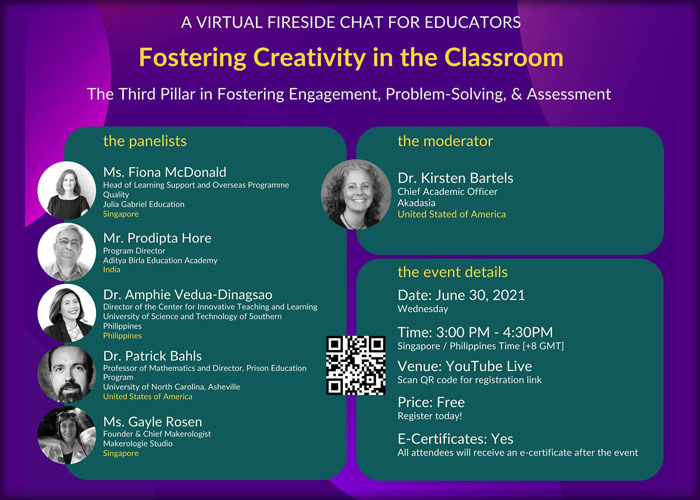 International Webinar Guest Speaker
Once again, I was asked to join in on another Akadasia international webinar. Akadasia, founded in 2019, is a Singapore based mission-driven education technology company that aims to Empower Educators Everywhere. They are providing Professional Development through their FREEJOO platform, connecting a global community of Educators.
Check out the Webinar Below!